Epicurean Awakening - Food | Recipes | Discovery | Allergies | Creativity
Meet Rebekah Kee Maya, the founder of Epicurean Awakening™, as she brings you an Epicurean Awakening™. And Emotional Freedom in 7 minutes or less. Rebekah is a Multi-faceted Facilitator, Intuitive and Master Life Coach, Pastry Chef, Whole Foods Culinary Artist, Recipe Developer & Published Author/Writer. She Awakens you to a new world of food alignment, food frequencies and food fun. Waking up the pleasures of eating foods that are in harmony with both the environment and your body. Foods that sustain and elevate eating as an artistic endeavor, tasting as good as it looks. Rebekah was born to cook. Born to bake. Born to think big! And most importantly, born to create! From savory to sweet, Rebekah delivers a whole new world of satisfaction without the guilt. To find her media production shows, blog, or purchase a copy of her cookbook, Epicurean Awakening™, visit her at www.epicureanawakening.com. What is a Recipe Makeover? Do you have a favorite recipe that you can no longer eat do to food restrictions? Or personal choices made? Is it your mother or grandmother's recipe? And you miss it, miss the connection with it? During the show, once a month, Rebekah will gladly support you in recreating your favorite recipe into something you can enjoy once again. Please email your recipes to epicureanawakening@yahoo.com and subject RECIPE MAKEOVER. She will pick one recipe a month and share during her program. Disclaimer: The content and material presented is for educational and informational purposes only. The content should not be used for diagnosis or treatment of any condition or disease. Any case histories presented are provided for illustrative purposes only. No express or implied guarantee of results is made. If you are currently being treated by a physician or other healthcare practitioner for any condition or disease, please consult with that provider prior to changing or modifying any medication treatment program.
Episodes
Sunday Dec 11, 2022
Sunday Dec 11, 2022
Did you know that the atmospheric seasons are markers and containers for our lives? Each season not only brings transition, they also bring many food-focused holidays.  Seasonal influences and the change of weather patterns impact our moods, energy and vitality.
 
 
Sunday Dec 11, 2022
Sunday Dec 11, 2022
Are you ready to discover tips for making sure your mindset drives your commitment to your health and the food you eat. If your brain was receiving the nutrition first from what you eat, would you continue making the same food choices you are making now? What is your commitment to your well being? Are you putting your well being first?
 
Sunday Dec 11, 2022
Sunday Dec 11, 2022
Today we are learning why what you eat is more important than how much you lift! Or how many miles you can run! How being fit includes a workout around your beliefs about food. And how your workout starts now! Let's whip your kitchen into shape by asking where do I begin?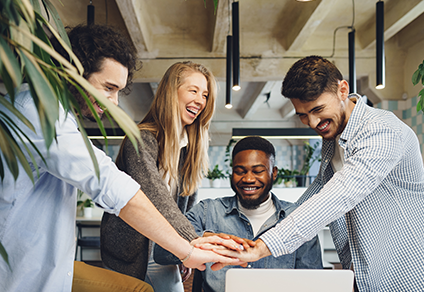 Your Title
This is the description area. You can write an introduction or add anything you want to tell your audience. This can help potential listeners better understand and become interested in your podcast. Think about what will motivate them to hit the play button. What is your podcast about? What makes it unique? This is your chance to introduce your podcast and grab their attention.